I haven't done much except take down the antique store diorama and try to go through the stash to re-do the windows for LaBelle's for Easter. Yesterday I did a little de-boxing of Suits Me Fine outfit by Mattel that I purchased of of my good buddy Karon of Va. who I went to the Fashion Royalty convention last year. She is still cleaning out her Barbie convention and every now and then brings out a jewel of an outfit. She doesn't really collect Victoire as much as I do. And this outfit screams Victoire. Sous les Troupiques loves it.
Here is the outfit in its box if you are interested in hunting it down on ebay. She is not wearing the gloves, purse or hose and shoes as her feet will not fit in the shoes. I am pretty sure it will fit on a silkstone. The gloves and purse for some reason are red.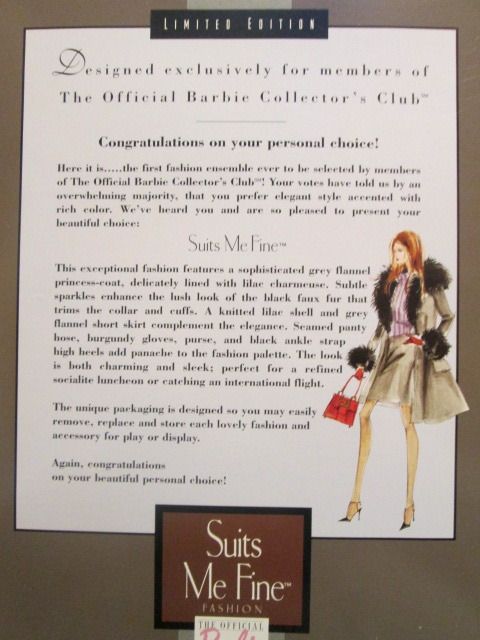 Here are some more pics of Victoire enjoying her window shopping with Poppys mother in her new outfit.
They look so relaxed and so deep in conversation...I wonder if Poppy's mother is talking about the wedding and her daughter's engagement? lol...
Now onto a new little find that I had to grab off of Amazon recently. One of my diorama buddies posted about it a couple of weeks ago on Facebook, I forgot who. But I jumped on oppurtunity.
I have been wanting to do a murder scene in my town for a while now. Kill off a doll who no one knows who he or she is. I have been collecting different props and have a hodge podge of stuff but didn't know how to put it together. Putting together a crime scene calls for a variety of items....such as.........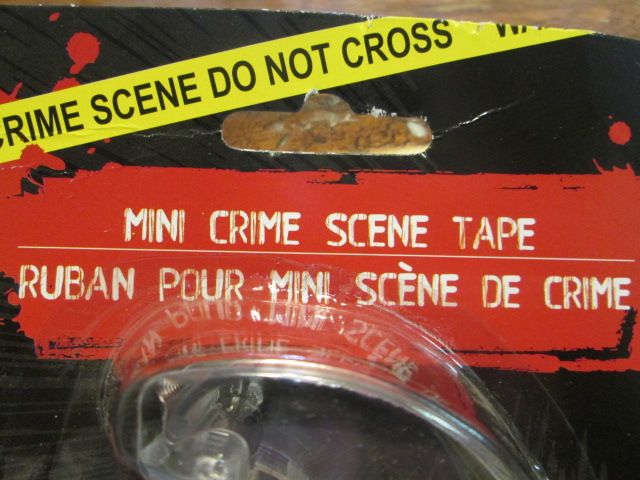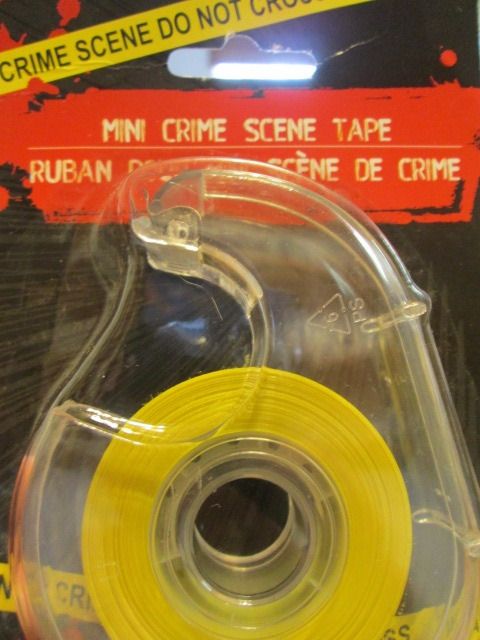 The vendor I purchased this from had only one left but here is a link to another on AMAZON and if you look for others you can find them. There is even biohazaard tape as well which makes all kinds of cool end of the world disaster scenes come to mind, with dollies bunnied up in mini bunny hazaard suits with hazmat clean up things going on. Ok I am weird but so many dioramas are done with shopping in mind...aren't we in the mood for a little breaking bad?? lol...
So still working on the scene and deciding how this scene will unfold and how the tape will be used and what characters will be used. I may have to acquire some other items. I could go all out weird, or all out Sherlock holmes. Sky's the limit. I have always wanted to do this since reading about this lady-
The link in her name explains her work. She was a Chicago heiress who took actual murder scenes and turned them into miniature scenes with the clues replicated into miniatures, and used the roomboxes to teach students in homicide investigation in the 19th century. This was a revolutionary concept. Her background made for interesting study as well and she was an even more remarkable woman. I like to think of doll and dollhouse/miniature collectors as overly remarkable people who are overlooked as people vastly misunderstand the amount of education and patience and attention to detail and understanding of scale and math it takes to do the hobby well, or to take it to an art form. I heard of this lady many years ago in Nutshell News publication and couldn't find much about her but with the power of the internet she resurfaced and I was able to find more about her. My own secret desire to do a murder scene and having worked in security and trained in law enforcement I understand the obsession. Hence, the mini crime scene tape purchase!