On the third day of the third month in Japan, girls have a Girls' day festival or celebrate Hinamatsuri. This is when ceremonial dolls are brought out and special foods are prepared. These dolls are not played with by the little girls but are handed down in the family.
Re-ment made a wonderful set that I was able to get my hands on before it went sky high. I still use it each year. With all the craziness going on, I was unable to get over and get the Japanese family set up this year. So I'm going to share my photos from last year.
I have another Japanese Barbie I had wanted to include in this line up. I had purchased her at a show and never deboxed her. Hopefully I can get her out of the box and get photos of her.
Little Ivy is still keeping the Japanese traditions over here in America and carefully helps her mother and aunt set up the display. Looks like they are almost finished...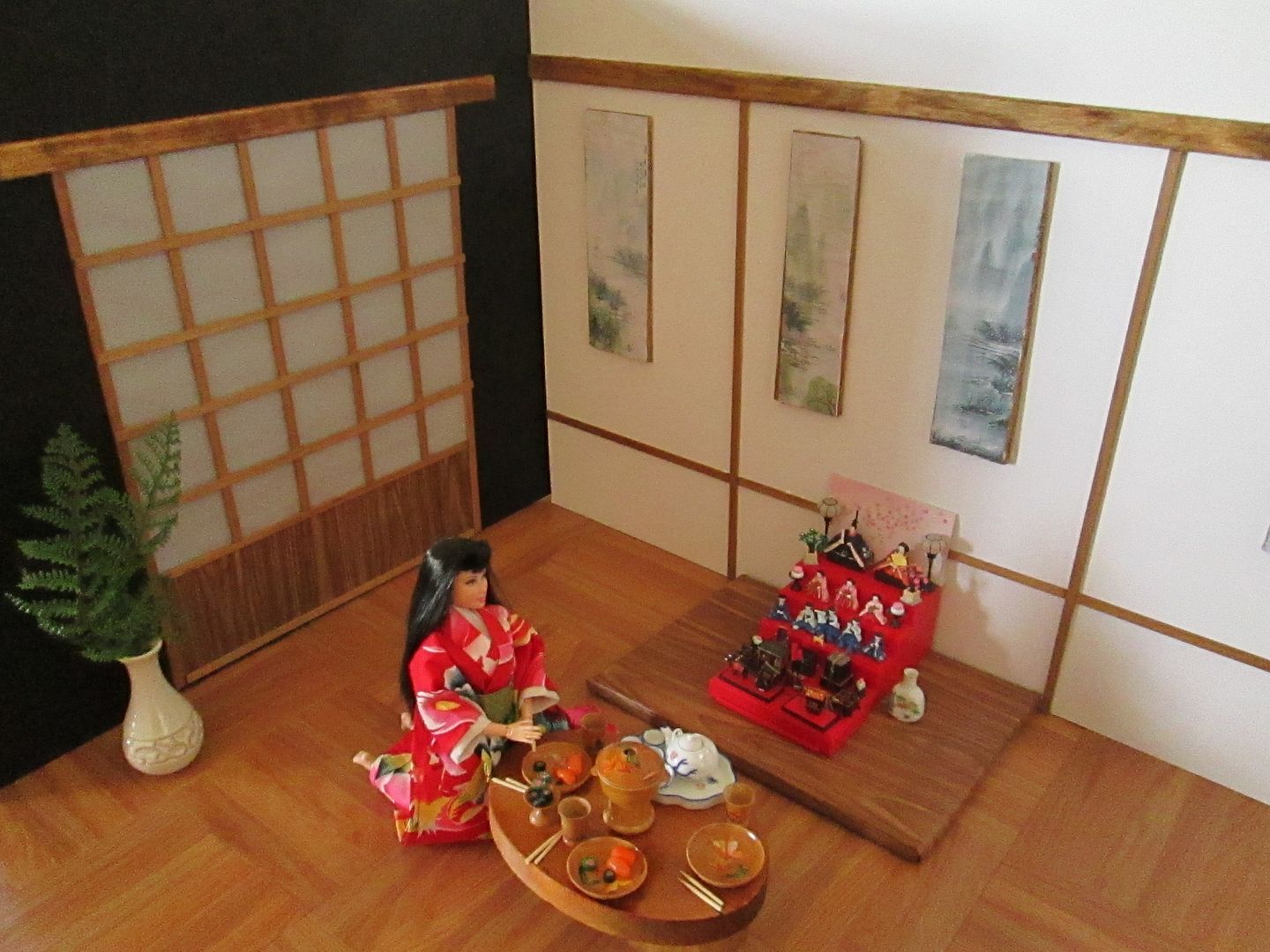 After the display is set up, Ivy's mother prepares the table for the family. The little wooden goldfish plate set is something I purchased on a trip to New York when I was about 13 years old and we were walking through Chinatown.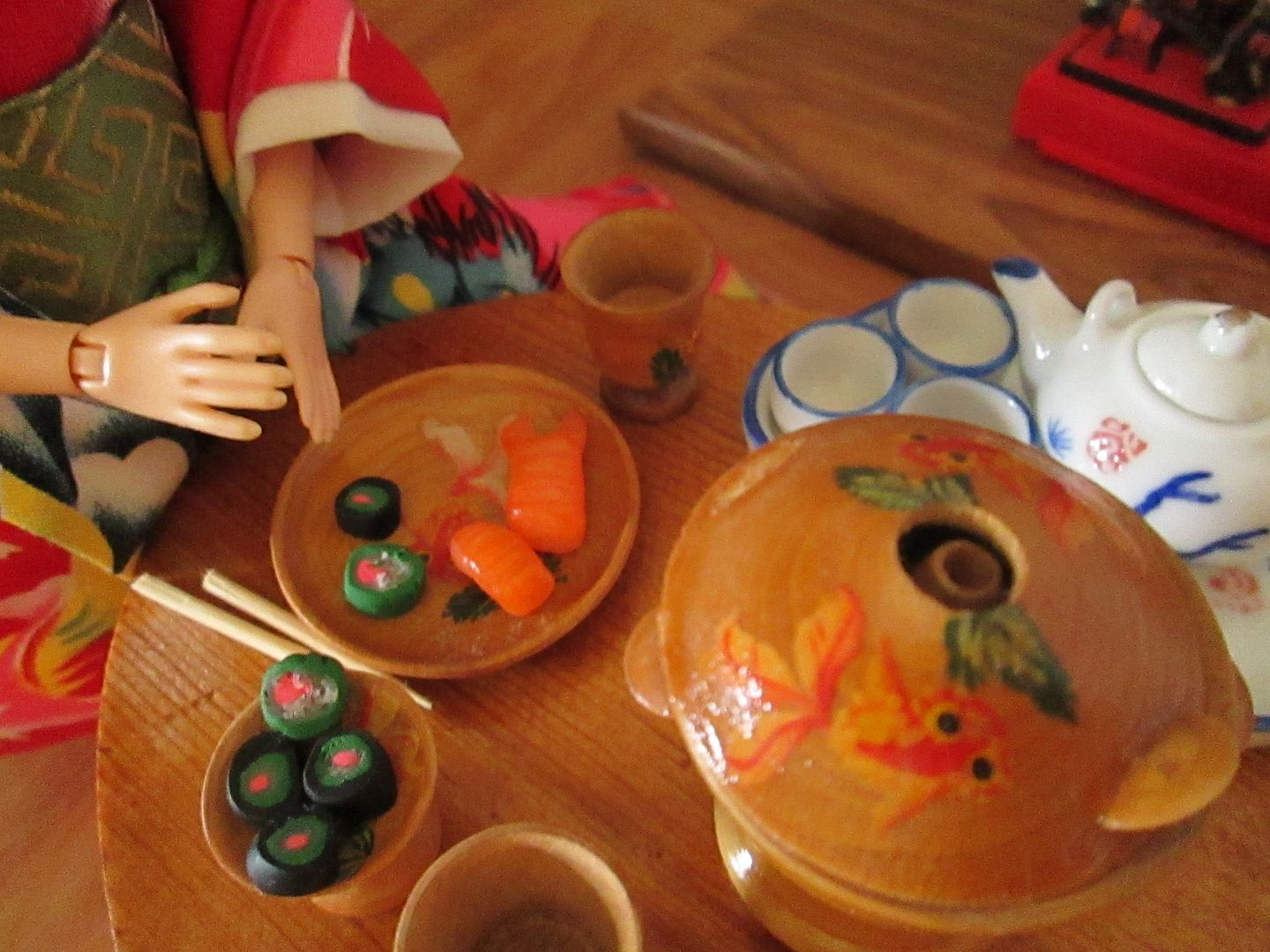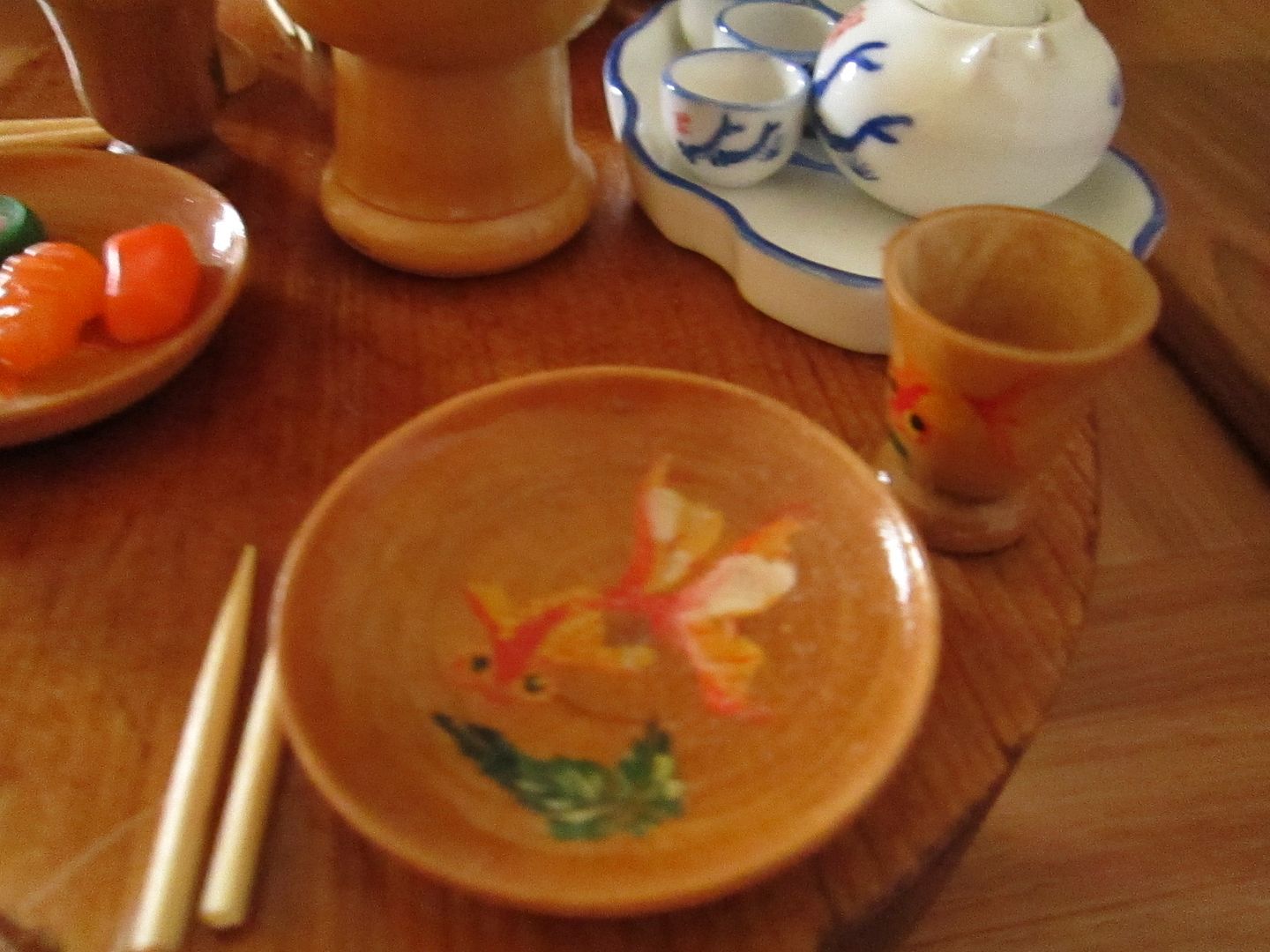 Happy Hinamatsuri! Great books to read for this day-
Little Plum by Rumor Godden ~ It tells how Miss Happiness and Miss Flower celebrate the doll festival to welcome Little Plum, the neighbor doll . A really wonderful innovative book with ideas on how to create your own dolls' dolls for this display like Nona did with matches and toffee wrappers.