Scarlett is wishing everyone a Happy St. Patrick's day today! Here are some photos from the archives...
This photo is from the March Va. Fashion doll club meeting when we celebrated St. Patrick's day last year in 2015 with dioramas so I made a vignette 'croft' cottage and did an Irish breakfast with an Irish couple. Anya and Harley Ken are eating a full Irish breakfast I made. Anya wears a vintage Irish Barbie outfit.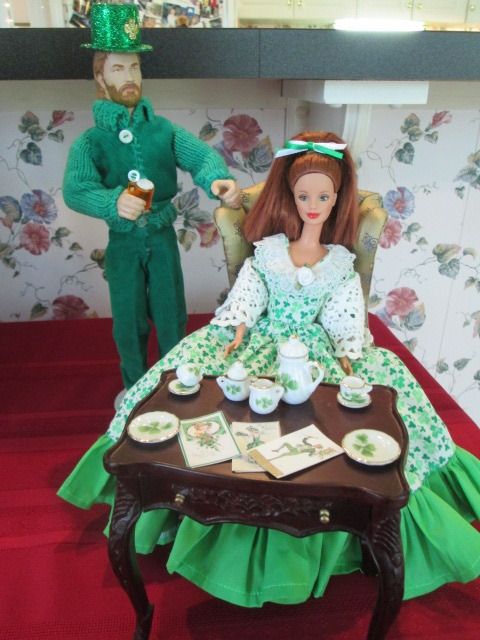 Janice's entry from that day...
and of course some Celtic dancers...
And some Irish Barbies from past years. These photos except Scarlett are from 2015 March.
May Irish BLessings rain down on you today....!