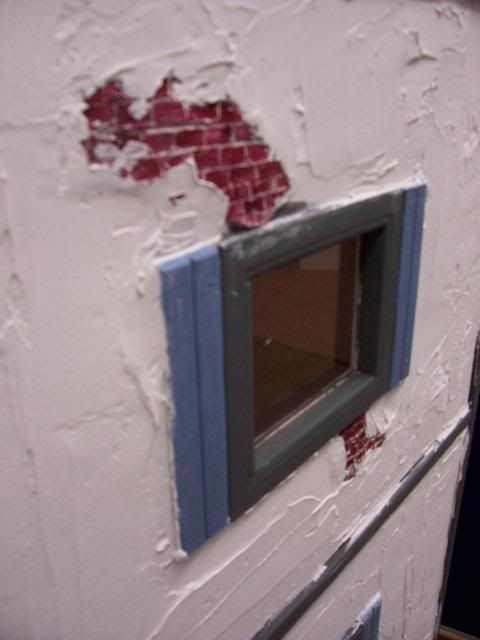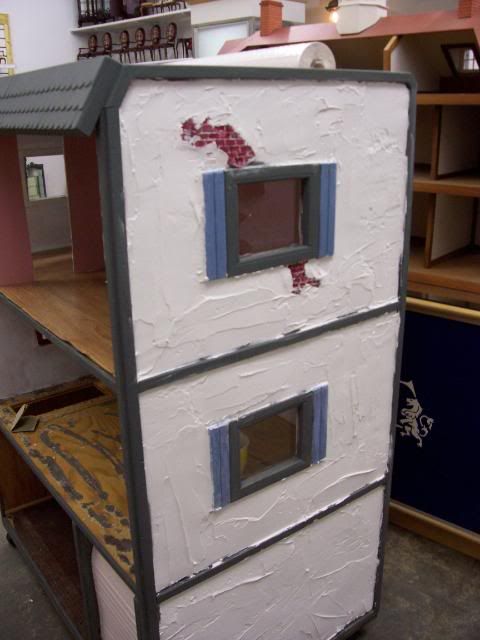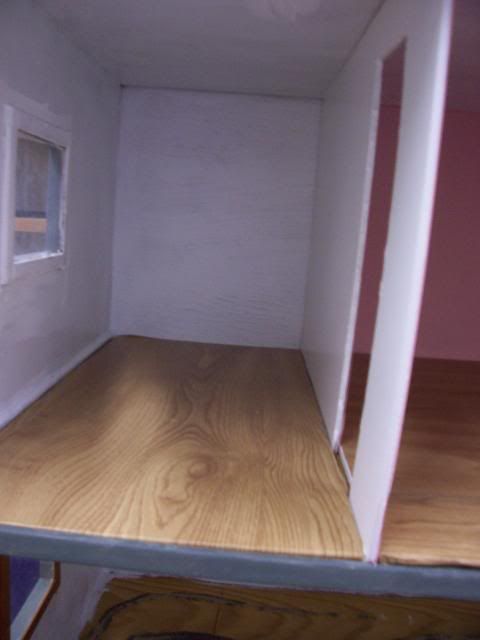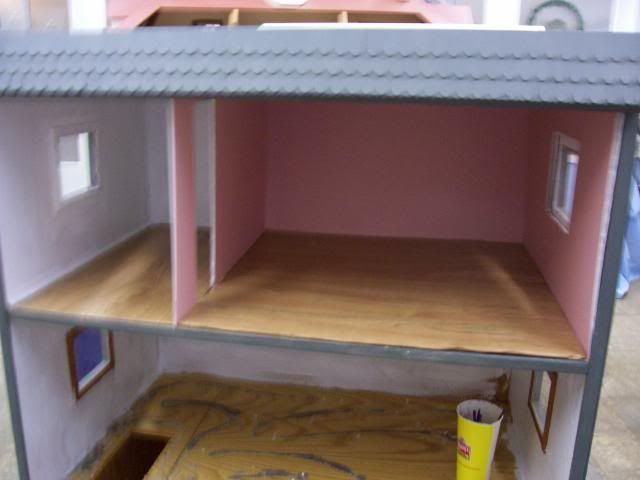 Progress has been accomplished today! It is so much easier to work in a dry warm place- rather than my garage. lol. I made loads of progress on the two third floor bedrooms- the bath has become converted to a bedroom for a vintage skipper I won on Ebay today! Life is good!lol. Hopefully I will also win a Suzie Goosie armoire for her bedroom also.
I enlarged the former bath room a few inches, and used about five sheets of foamcore this morning for the partition wall and also for the floors. It has been my idea for a while to cover up the floors with a mat or foam board, with the wood laminate paper applied. My wood floor paper came from Lowe's for 4.98 in the widths I needed, no easy feat to find, I can tell you. I also gave in an purchased alovely real size wall paper that is paintable, with a pattern over it, that I may use for the ceiling or in hte living room area, have not decided.
I originally was going to divide the 2nd floor into two rooms, but have decided against that for now, but I may change my mind yet again, dont know. The bedroom for the girls will be covered in a pink mat artists' heavy watercolor paper, to match the bedding I madea while back. I also need to enclose the window wall and frame in the window. I also did some exterior shots of the finished stucco and exposed brick in the plaster on the manor, which I think the girls will love!
Brenda Lee /Luchia is overjoyed at the progress! Enjoy the photos!
Lisa