I have finished a few items that I finally managed to upload to my Etsy shop Pumpkin Hill Studios . I have also almost finished the haunted room diorama to showcase all of these wonderful items. Check back to my Etsy store frequently as these items are selling faster than I can upload /make them- and many times I do not make more than one or two, depending on supply. All of my Etsy shop items come with free shipping in the USA.
1:6 scale book, carved jack o' lantern, crystal ball with decorated base, burned out candle with drippings, leather book with aged blank pages, paper book and aged stack of papers tied with black ribbon.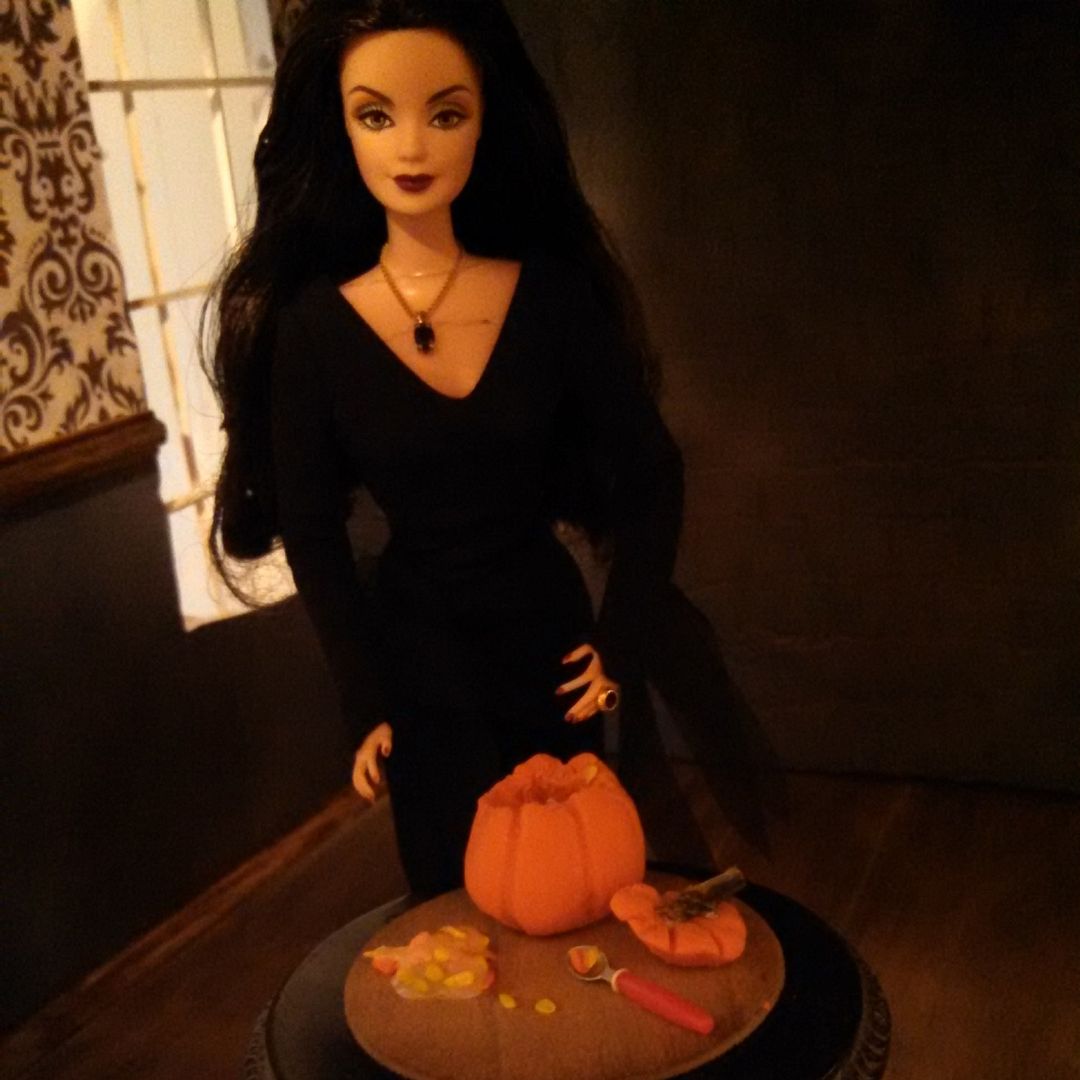 1:6 scale miniature pumpkin carving prep board set. Has hollowed out pumpkin with 'seeds' inside, lid with stalk, pumpkin pulp and seeds are glued to the wooden board, and 1 spoon with pumpkin pulp on it.
1:6 scale Pumpkin Chocolate cake with two slices cut out. Includes round and square golden doilies. Cake is cut and each slice has a chocolate swirl stick on top. Cake is decorated with chocolate pumpkins and swirl sticks.
More miniature haunted books and other foods will be coming soon as they are finished! Morticia is having fun getting ready for Halloween!