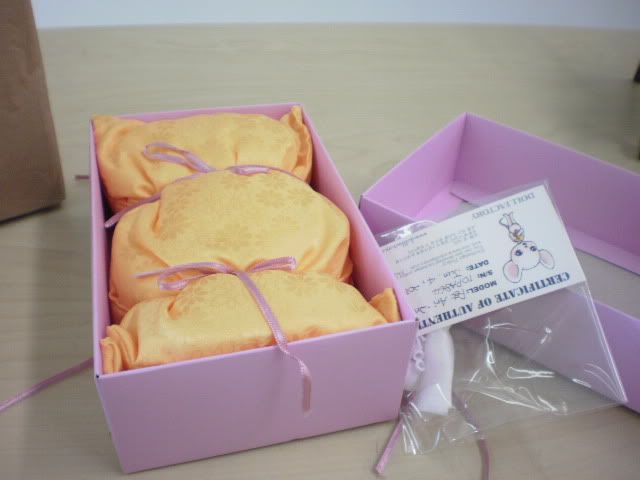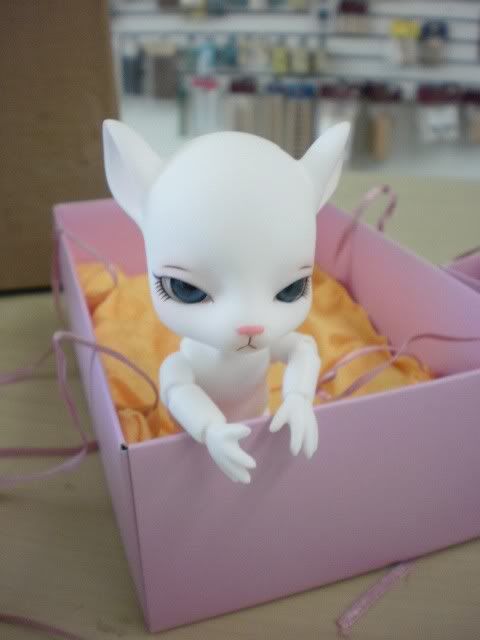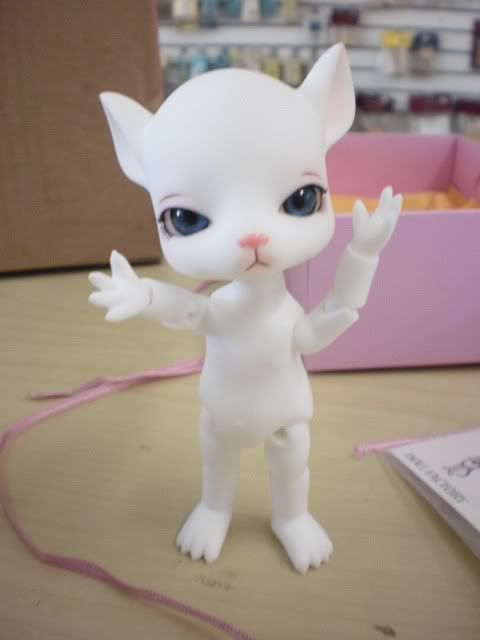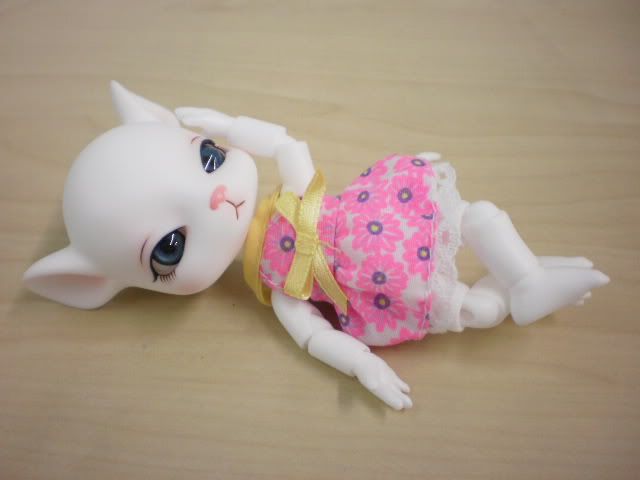 Well, my MOUSE is in the House! Dollfactory Bobo 2nd edition has finally arrived! Sheis so adorable. I like the 1st edition as well, the newest one..hmm. She is very moveable and has such a melancholy look on her little face...sort of like Ellowyne. She already has a name, until the rest of the Mouse family arrives..
Her name is Minuette de la Fromage...en francais translates to Minuette of the Cheese..lol.I am thinking of ordering a Senior Bobo for her father, to help run Mickey & Minnie diner...that I so desperately want to build. I have a thing for mice.!
Not having any clothing for her, I swiped a dress of a generic Big Lots Kelly doll. Minuette has ridden in my purse this weekend. Not sure that she likes it yet...but she does hang out with my tinies..who love her ears. Minuette will make a great Doormouse for the Alice In Wonderland diorama I want to do in 1:6 scale, just have to find some red heart material for her outfit, and a hatpin, and also maybe create an eyeball for her side trophy. Oh what a frabjous day!
Speaking of the Alice diorama, I found by accident in the local walmart the new Moxie girls that have come out...and one was dressed like Alice! They also have Rapunzel, Snow WHite, and other storybook charachters. I loved her outfit, and she would work as a temporary Alice because her head is a little large. But wacky is what I'm going for in my diorama, so if not, her outfit might look great on Pillow Talk Poppy.
All fornow, more pics coming later with Minuette and the rest of the dollies!
~Lisa